Uchuu Simulations
Uchuu is a 2.1 trillion N-body simulation that uses Planck cosmology. It was produced with the GreeM code (Ishiyama et al. 2009, Ishiyama et al. 2012) at the ATERUI II supercomputer in Japan. Another two boxes were run with the same resolution but different volumes (mini-Uchuu, micro-Uchuu); and a third one with higher resolution (Shin-Uchuu). The Uchuu Project has also made use of the skun6@IAA computer facility in Spain. More details are given in our Uchuu Data Release Publications.

Uchuu public data access is available only through this Skies & Universes site.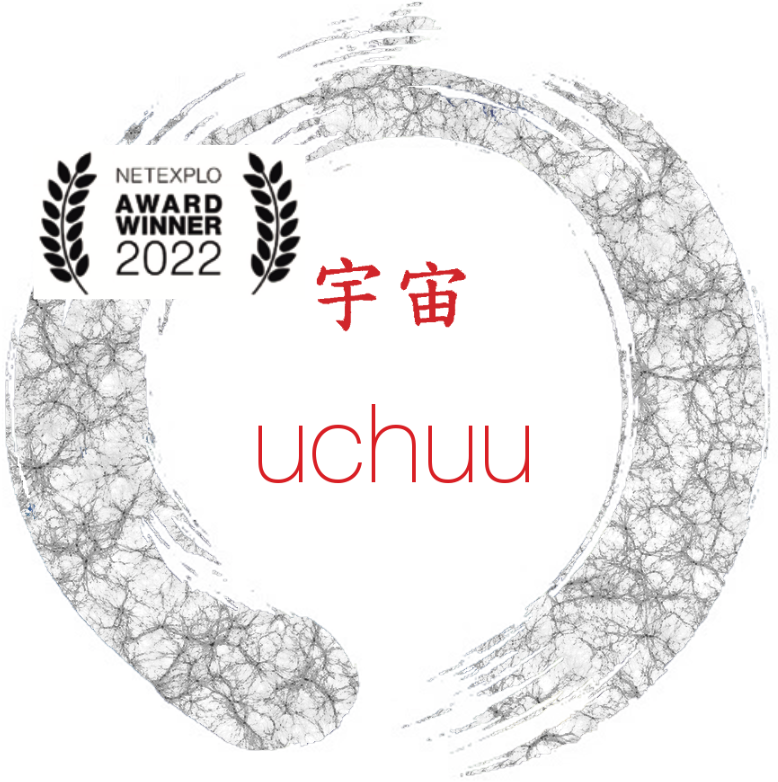 Uchuu
is a Japanese word meaning
Universe
.